I realized last night that I didn't post about my new release here. I'd like to say I have a good reason for that, but I don't. I'm just a forgetful person sometimes, especially during release week.
So here I am, posting a week after release about my new release. It's been a pretty wild ride so far! A Lie for a Lie is published by Montlake Romance, an Amazon Publisher, so the ebook is only available on Amazon but the paperback is available everywhere. Check out this LINK for retailers.
Release weeks are fraught with anxiety for me (okay, I'll be honest, I'm always anxious, but more so during release weeks). I hope that people love the characters like I do. I have a particular affinity for this story and it makes me so happy to hear that readers are relating to the characters, that they love the romance and that RJ has moved to their top Helena hero.
I'm so excited for this series and the next standalone in this series, A Favor for a Favor, which follows Rook's (the hero of A Lie for a Lie) sister and one of Rook's teammates. Cue the little sister drama. *chuckles evilly*
For now I'll leave you with Rook and Lainey! Thank you so much for loving their story!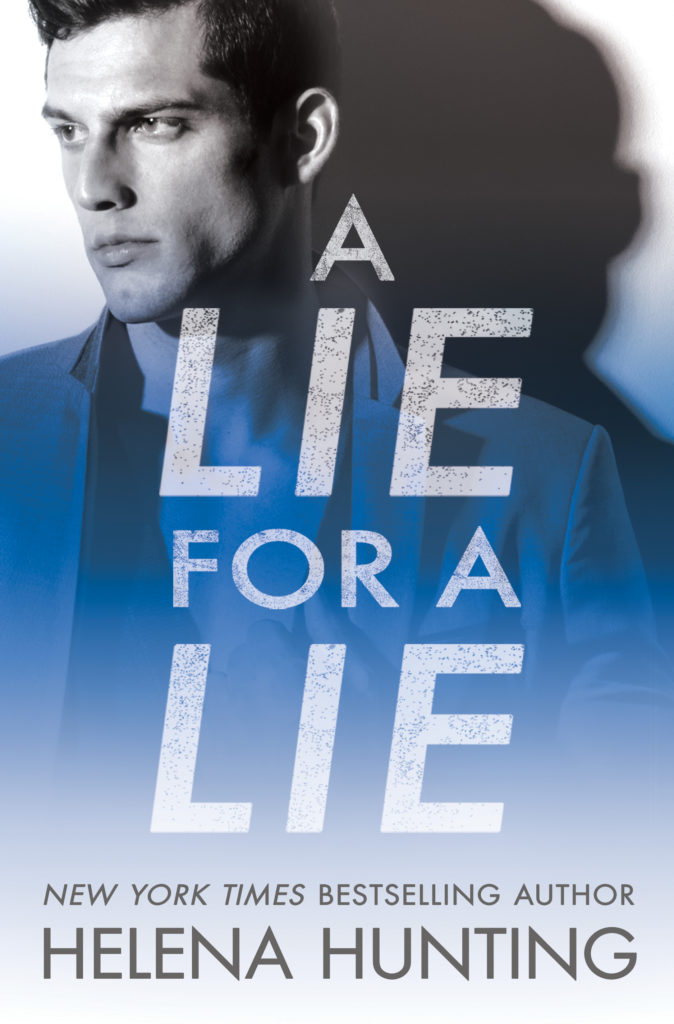 Buy it on Amazon: US | CA | UK |AU |Universal
Add it to GoodReads
A romantic comedy about instant attraction, second chances, and not-so-little white lies.
Sometimes I need an escape from the demands, the puck bunnies, and the notoriety that come with being an NHL team captain. I just want to be a normal guy for a few weeks. So when I leave Chicago for some peace and quiet, the last thing I expect is for a gorgeous woman to literally fall into my lap on a flight to Alaska. Even better, she has absolutely no idea who I am.
Lainey is the perfect escape from my life. My plan for seclusion becomes a monthlong sex fest punctuated with domestic bliss. But it ends just as abruptly as it began. When I'm called away on a family emergency, I realize too late that I have no way to contact Lainey.
A year later, a chance encounter throws Lainey and me together again. But I still have a lie hanging over my head, and Lainey's keeping secrets of her own. With more than lust at stake, the truth may be our game changer.