I am thrilled to be able to share the cover of A FAVOR FOR A FAVOR with you on this fine fall Monday morning (where did summer go? *cries all the tears*)! A Favor for a Favor is the second stand-alone hockey romance in the All In Series. Book one: A LIE FOR A LIE, releases in just three weeks on October 15th!
A Favor for a Favor will definitely make you laugh, you may get a little misty, you also may start to crave odd pizza topping combinations, and you will indubitably get your swoon on! Check out the next new hockey hottie coming your way this January! Isn't he delicious?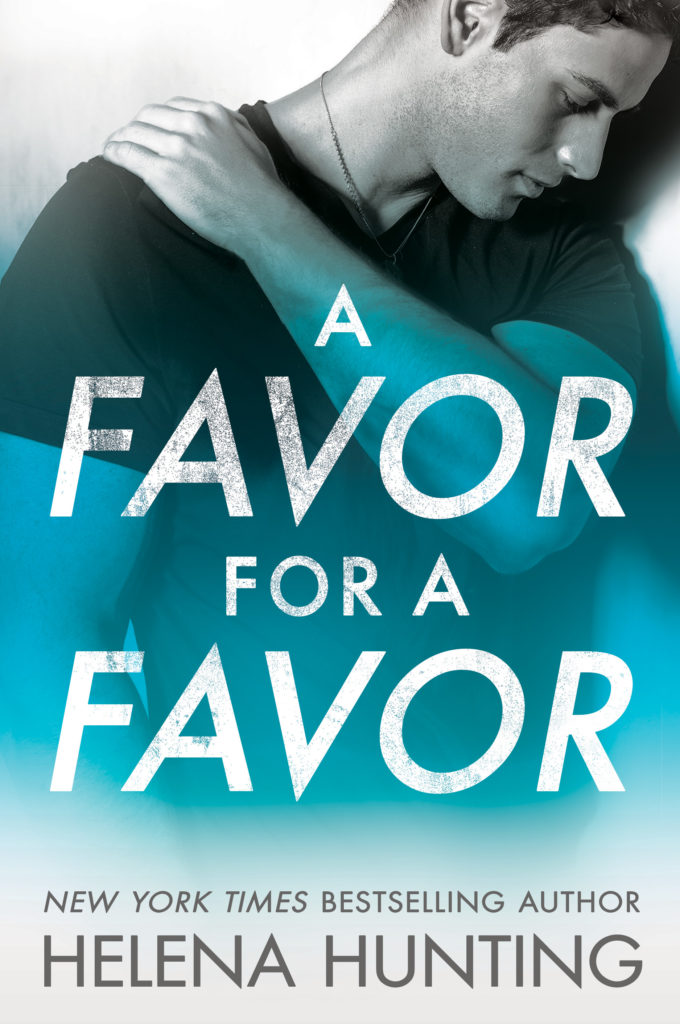 Release Date: January 28, 2020
A new stand-alone romance about trading favors, battling wills, and winning love.
When I joined Seattle's NHL expansion team, I thought it was the start of something great. But nothing ever goes the way you expect. Take my introduction to my new neighbor. She came rolling in on the hot mess express at midnight, making a racket while she tried to get into my team captain's apartment. Did I mention that he's married to a woman who definitely was not her?
Imagine my surprise when I end up with an injury that has me out of the game for weeks, and she's the one to offer to help me. I should probably add that she's not the captain's mistress. She's his sexy, pastel-haired younger sister.
So we come up with an arrangement: she rehabs me so that I can get back on the ice sooner, and she can add a professional athlete that isn't her brother to her client list. Seems simple enough. As long as I can keep my hands to myself and my hormones in check.
Add it to GoodReads  | Follow me on Amazon 
PREORDER on Amazon