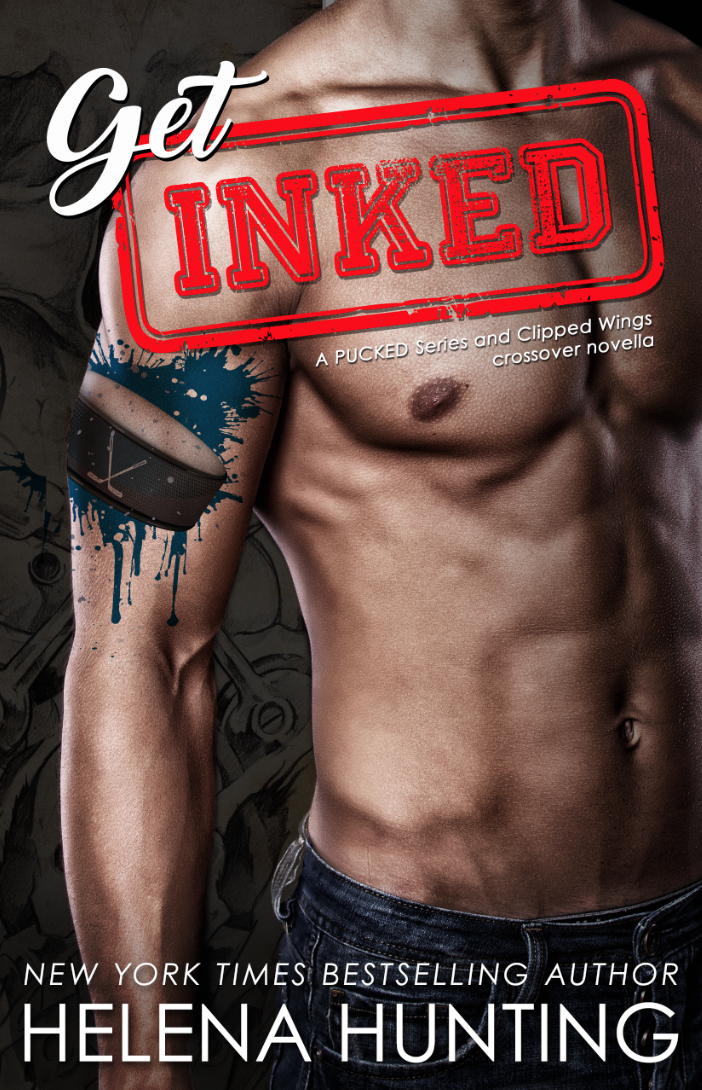 Where To Purchase
Paperbacks:
Ebooks:
Get Inked
A Pucked series and Clipped Wings Crossover Novella
Synopsis
When the itch for new ink takes over, NHL star Randy Ballistic commissions his trusted tattoo artist to design a new sleeve, and the rest of the PUCKED boys decide it's time to commemorate their love of hockey with a team tattoo.
But it can't just be about the boys—the PUCKED girls want in on the action, too. Ink cherries will be popped, cupcakes will be consumed, and the hazards and enhancements of boob bling will be pondered.
Worlds collide when the hockey boys pay a visit to Inked Armor, the renowned Chicago tattoo studio where master artists Hayden Stryker and Chris Zelter ply their trade. Don't miss the resulting action and insights in this Pucked series and Clipped Wings crossover novella.
*GET INKED has been combined with AREA 51 and Pucks & Penalties (the Extended version) in ebook format. Paperbacks are still available on all retailers.