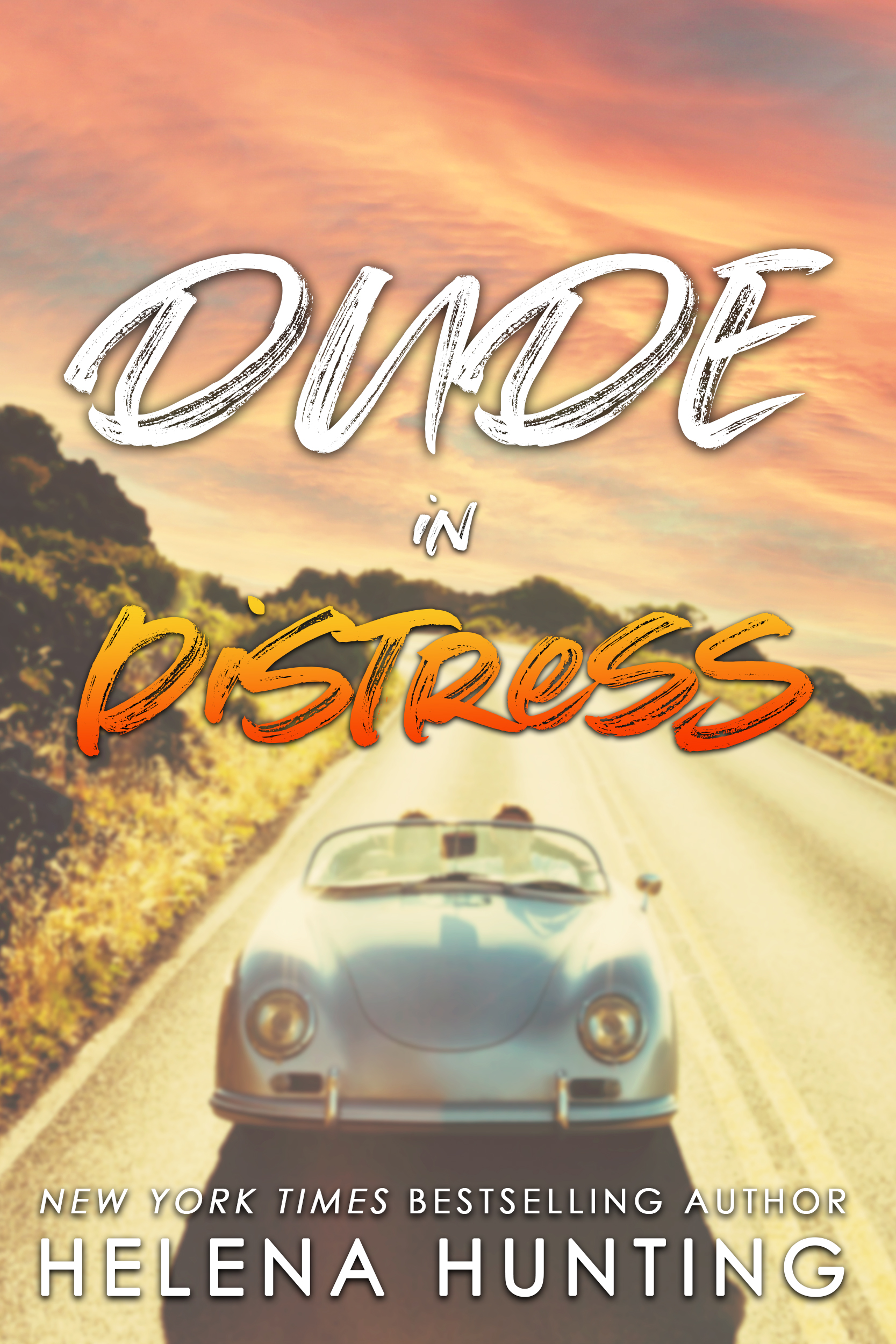 Where To Purchase
Ebooks:
Dude in Distress
Shacking Up Series 5.5
March 9, 2021
Synopsis
A short story  about a road trip that started with a broken-down car and ended with a questionable motel, an indoor campout and a set of Kama Sutra sheets.
Nevah
I thought I was helping a damsel in distress.
Turns out my damsel was actually a hot guy with rock solid forearms, blue eyes reminiscent of an oasis in a desert, and some seriously bad luck.
Lawson
My day started with a bang.
The kind that left me stranded at the side of the road in the middle of the desert.
At least until a knight in shining armor shows up in a rusted-out convertible and saves the day. Said knight also happens to be a car savvy woman with legs for days, and a penchant for adventure.