I'm thrilled to reveal the cover of LITTLE LIES, a standalone, angsty new adult romance. This story was an absolute compulsion to write and I'm so in love with the cover, the characters and their journey. These two wrapped themselves around my heart and wouldn't let go until their story was on the page and I can't wait to share more with you!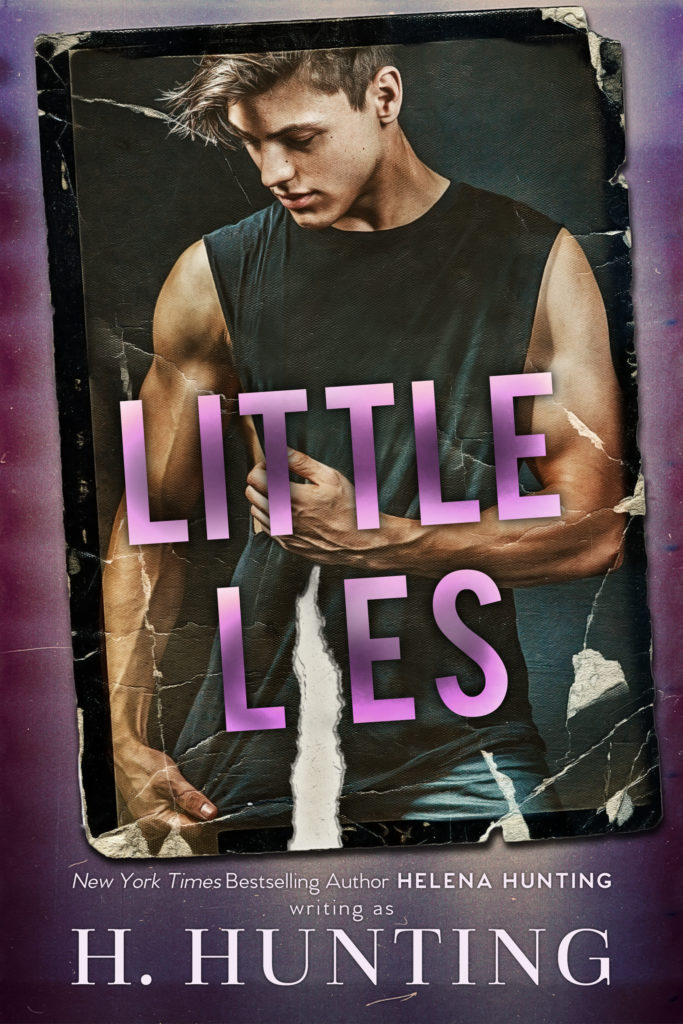 Photographer: Michelle Lancaster
Model: Andy Murray
Cover Designer: Hang Le
I don't want you.
You mean nothing to me.
I never loved you.
I turned my words into swords.
And I cut her down.
Shoved the blade in and watched her fall.
I said I'd never hurt her, and I did.
Years later, I'm faced with all the little lies, the untruths, the false realities, the damage I inflicted, when all I wanted was to indulge my obsession.
Lavender Waters is the princess in the tower. Even her name is the thing fairy tales are made of.
I used to be the one who saved her.
Over and over again.
But I don't want to save her anymore.
I just want to pretend the lies are still the truth.
Heroine: Lavender Waters (Alex and Violet Waters' youngest daughter, PUCKED and FOREVER PUCKED couple origin, Pucked Series)
Hero: Kodiak (Kody) Bowman (Rook and Lainey Bowman's son, A LIE FOR A LIE couple origin, All In Series)
Add it to Goodreads
Preorder your copy today
Apple Books | Nook | Kobo | Google Play
Amazon US  | Amazon CA |  Amazon UK |  Amazon AU | Worldwide
LITTLE LIES is 105k complete standalone novel, and it is not a romantic comedy. It's angsty and emotional. Think more along the lines of Pucked Off if you've read the Pucked Series.
It will be available for preorder only on ALL E-RETAILERS.
On RELEASE DAY it will go into KINDLE UNLIMITED, which means it will no longer be available on other platforms (Nook, Apple Books, Kobo, Google Play).
I wanted to ensure that my Pucked Series readers who have been with me from the beginning have the opportunity to pick up this new book on all platforms prior to release.
Why am I writing under H. Hunting?
Lavender's story is angsty new adult and most of my books (apart from The Clipped Wings Series) are romantic comedies. I want to avoid confusing readers as to what kind of story they're getting from me, by making the distinction between H. Hunting and Helena Hunting, I'm hoping to help make sure you know what's in store for you since not everyone wants their heart ripped out before the happily ever after.
Helena Hunting = fun romantic comedies, lots of laugh, emotion and feels, lower angst, and of course, steamy scenes.
H. Hunting = Angsty stories full of feels and high emotion, some laughs to help balance it out, but expect to have your heart ripped out and then lovingly put back in your chest. You might cry, you might laugh, but it's not a romantic comedy. If you want to sign up specifically for H. Hunting News and announcements you can do that HERE.
 If you're a blogger or a bookstagrammer and you would like to be part of the blog tour and release blitz for LITTLE LIES you can sign up with Social Butterfly PR HERE.
If you're a reader, blogger or bookstagrammer and you want to be part of our teaser sharing campaign can sign up HERE!