Please click the link above for full details.
It's officially official! Clipped Wings and Inked Armor will be published by Gallery, as well as Orion (UK rights), and KRP (Turkish rights).
To say I'm excited would be an understatement!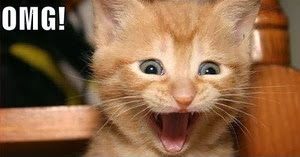 Clipped Wings will be released March 4, 2014
Inked Armor will be released May 13, 2014
The first novella, Cupcakes and Ink, a prequel to Clipped Wings, will be available from Pocket Star ebooks on February 3, 2014
The second novella will be available from Pocket Star ebooks on June 23, 2014
Clipped Wings
and
Inked Armor
will be available both digital and print format!
I couldn't have done any of this without my team from The Writer's Collective, My Filets, my very calm agent Brooks Sherman, my lovely editor Micki Nuding at S&S and the rest of the S&S team, and all my fellow fandom author and reader friends who have supported me, both when this story was posted in its initial draft and during this journey.
Thank you for sharing this exciting news with me!
~HH
*All images in this post can be found in Google images.