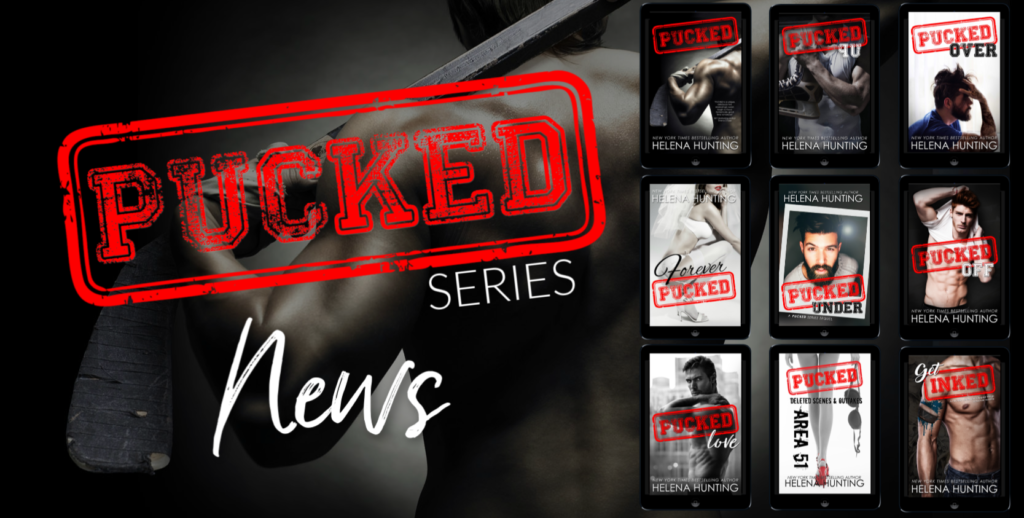 I have some exciting news! For the first time EVER, as of October 1st (next Tuesday), I will be putting The Pucked Series in Kindle Unlimited! Now you'll be able to read all seven novels, plus the bonus novellas, for FREE with your subscription.WHAT IS KINDLE UNLIMITED?Kindle Unlimited is a subscription service that allows you to read any book that is part of it for FREE.
Amazon is currently offering a FREE trial for the first three months → https://amzn.to/2m6stcK
WHY AM I ADDING THEM TO KINDLE UNLIMITED?My new All In Series is being published through Montlake, an imprint of Amazon Publishing and as a result, will be available in digital format only on Amazon and through Kindle Unlimited. Because of this, I felt this would be a great opportunity to share the Pucked Series with KU readers for the first time.
WHAT IF I DON'T HAVE A KINDLE OR READ ON A KINDLE APP?Because of this addition into Kindle Unlimited, as of October 1st, the series will no longer be available to purchase in digital format outside of Amazon. If your preferred retailer is Barnes & Noble, Kobo, Apple Books or Google Play, make sure you've purchased your copies before they are removed from these sites.
You can also download the Kindle app and easily read any kindle books purchased through Amazon on your phone, tablet, laptop, desktop, or e-reading device. Even though the series will be added into Kindle Unlimited, they will still be available to purchase on Amazon.
All of my other titles, including The Shacking Up series, the Clipped Wings series and my stand-alones will remain available on all retailers. In addition, paperbacks of the PUCKED series will still be available on all major retailers.
PUCKED is currently FREE everywhere and PUCKED UP is 99¢, so you can get the first two books in the series extra cheap <3
The Pucked Series on all retailers → https://helenahunting.com/series/pucked/