I am SO excited to share the cover and preorder for A KISS FOR A KISS!
Photograph by Michelle Lancaster @lanefotograf
Cover Model: Tommy Pearce @tommyfierce
Cover Design: Eileen Carey
Release Date: May 27th, 2021 (yes, that's less than two weeks away!)
I loved every minute of writing Jake and Hanna's story and diving back into the All In Series world!
For my All In Series readers, you'll get glimpses in the future of your favorite couples (Shippy adds some comic relief) and of course, the rest of the gang is there!
For my audio lovers, the audio version will not be releasing at the same time, but when I have more news on a date, I'll be share to share that with you.
A Kiss for Kiss is part of the All In Series and will release directly into Kindle Unlimited.
You will still be able to purchase the paperback on ALL e-retailers.
If you're a blogger or a bookstagrammer and you want to get in on the blog tour, or would like to sign up for a review copy you can do that HERE
~XO Helena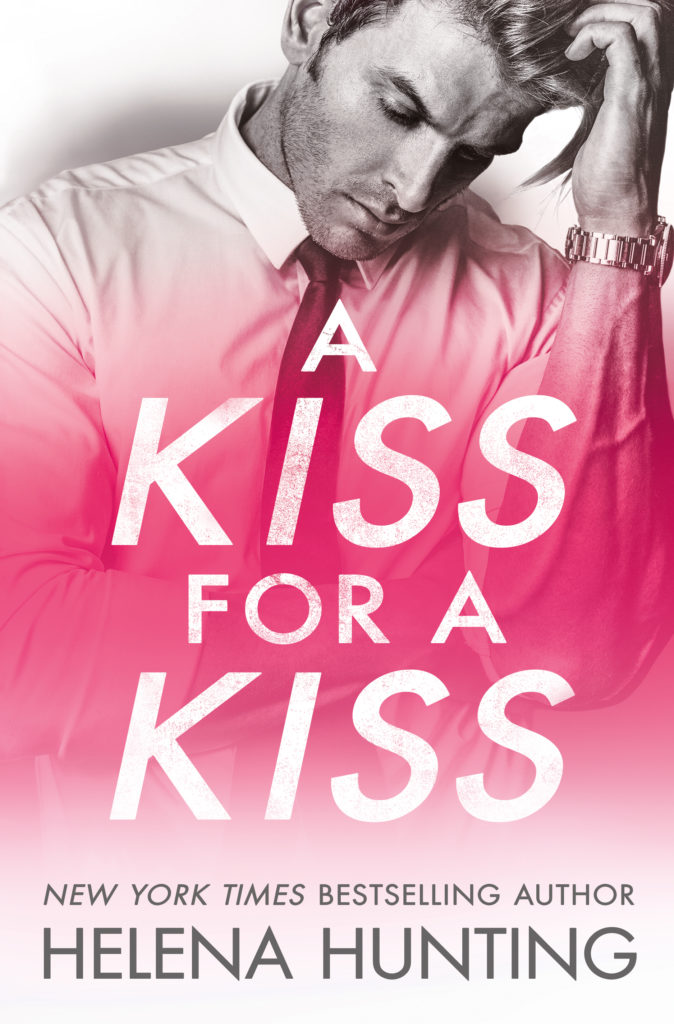 I'm Jake Masterson, single dad, and the General Manager of Seattle's NHL team. I walked away from a career as a player so I could raise my daughter. For the last twenty-plus years, Queenie has been my main priority, but now she's getting married.
And there's a small complication.
A beautiful, sexy complication named Hanna.
She's my son-in-law's older sister. Or at least that's how they were raised. The truth is a little more scandalous than that.
I've been drawn to her from the moment I laid eyes on her. And I spent months trying to keep a lid on that attraction.
Until we finally give in.
It starts with one searing kiss, but quickly ends with us between the sheets—and in the shower, and the hot tub, you get the picture—and turns into months of sneaking around.
Here's the problem: we live on opposite ends of the country. It can't be anything but casual. And as I've already said…it's complicated.
But when Hanna finds out she's pregnant…suddenly things get real serious.