BALLS is BACK!
I'm so excited to be able to revisit one of my favourite Pucked Series couples in Pucked Under. This was supposed to be a novella, but, well, Randy and Lily like to get it on, frequently, so it ended up becoming a full sequel. Thank you so much to my amazing readers who share my love for all things hockey and hot. 😉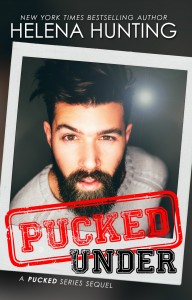 A PUCKED Series Sequel featuring the couple most likely to be found getting it on in a bathroom.

Randy Ballistic and Lily LeBlanc are head-over-heels, bed-breakingly, screaming orgasmically in love. But even they have their challenges, mostly outside of the bedroom.

With the off-season coming to a close and the boys gearing up for training camp, one more weekend of fun is the perfect way to welcome the new season.

The entire crew piles into vehicles and drives to Alex and Violet's Chicago cottage for a few days of relaxation―and hopefully a chance for Randy to shake the anxiety that's been plaguing him.

Accidental wardrobe malfunctions, typical Violet inspired overshares, and a whole lot of private time round out the perfect weekend getaway.

But the moment they return to the city all of Randy's angst resurfaces with the arrival of a surprise houseguest.
If you haven't had a chance to meet RANDY BALLISTIC yet, you can do it now for ONLY 99¢ for  a LIMITED TIME!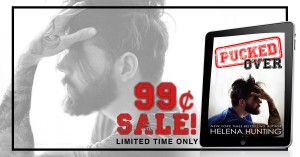 Get your copy HERE
Lily LeBlanc isn't versed in the art of casual sex, but after seven years in an on-again, off-again relationship, she's definitely willing to give it a try. And who better to try it with than her best friend's boyfriend's best friend. What could possibly go wrong?

Oh, pretty much everything.

NHL player, Randy Ballistic lives up to his last name on the ice and in the bedroom. His best friend and teammate, Miller "Buck" Butterson has recently hung up his bunny skates and traded them in for a real girlfriend. And she just happens to have a seriously feisty, extra-hot best friend on the rebound. Randy's more than happy to be Lily LeBlanc's spring board back into the dating scene.

But casual sex is only casual until emotions get involved. Once that happens, it's only a matter of time before someone gets pucked over.
Don't forget to ENTER the giveaway for SIGNED COPIES!
INKED ARMOR is on SALE for only $1.99!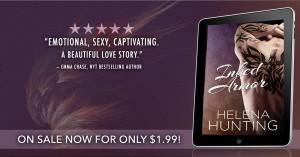 This is a RARE sale, so grab your copy while you can. Inked Armor is the second full length novel in the Clipped Wings Series. To learn more about the reading order of the series, click HERE
Get your copy HERE!
Stay tuned for more exciting news about new releases and upcoming projects. I can't wait to share all the great stuff coming up in 2017.
~Helena