⍟☆☆☆★It's a SIGNED paperback giveaway!★☆☆☆⍟
To celebrate some of the amazing authors who hit NYT and USA Today Bestseller lists in January, we're pulling together to host one MASSIVE giveaway: 13 SIGNED PAPERBACKS, 1 WINNER!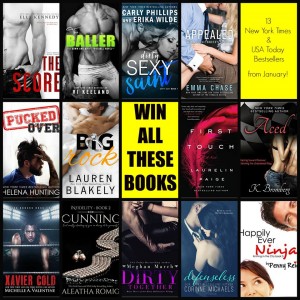 That's a lot of pretty on your bookshelf.
Signup to receive newsletters from the authors, and you are automatically ENTERED to win!