This week all three books in The Pucked Series: Pucked, Pucked Up AND Pucked Over  hit USA Today's Bestseller's List!
I don't think there's any better way to celebrate such an awesome book launch than by thanking my readers and all the amazing bloggers and reviewers for spreading their love of this series and the craziness I write.
First I'd like to share an outtake from Pucked Over, the most recent release in the Pucked Series. This is from the laundry room scene, and I thought you might like to hear Randy's side of things. I have a couple more outtakes coming, so stay tuned for those!
CLICK the hotness for the outtake!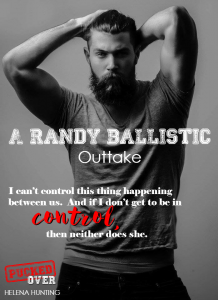 To thank my awesome readers I'm hosting a Hat Trick giveaway to celebrate The Pucked Series hitting USA Today!