Two OUTTAKES, a DELETED Scene and a SNEAK PEEK at PUCKED Over!
The Holidays are upon us! In the spirit of giving, I have a not ONE, but TWO special holiday inspired outtakes for you, one from the PUCKED series and one from The Clipped Wings series! I also have a deleted scene from Pucked Up to share with you AND a sneak peek at PUCKED Over, the 3rd standalone novel in The Pucked Series!
Join Alex and Violet in some holiday puckery!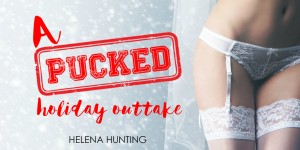 ~*~*~*~*~*~*~*~*~*~*~*~*~*~
A special outtake from Tenley and Hayden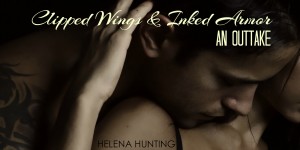 ~*~*~*~*~*~*~*~*~*~*~*~
For a special DELETED scene from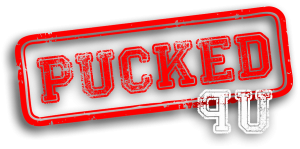 visit ANA'S ATTIC and get in on the Chrismukkah celebration and an awesome giveaway for a Kindle Fire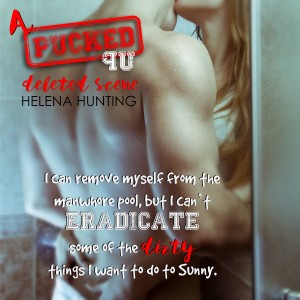 ~*~*~*~*~*~*~*~*~*~*~*~*~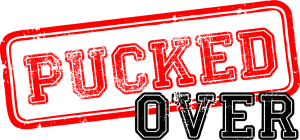 The third standalone novel  in the PUCKED series arrived January 24th, 2016 and I CAN'T WAIT for you to get to know Randy Ballistic and Lily LeBlanc!
Here's a SNEAK PEEK at what's coming (or who, more likely).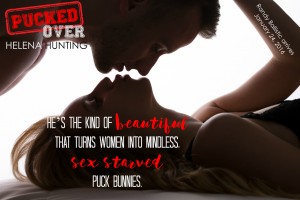 Oh, God. He's on his way over here.

He laughs again. It's a beautiful sound. "Uh, yeah. I figured maybe you really had to use the bathroom."

"I did. I do. Now get out, or I'll pee right in front of you!" I'm shouting. It's high pitched and totally unnecessary, seeing as I'm standing about four inches away from him. I might be spit-talking at his chest. His extra-muscular chest.

His sleeves are rolled up to his elbows, leaving all the tattoos on his right forearm on display. He even has one on the back of his hand. It's so badass. I remember how amazing it looked when the fingers attached to the hand, attached to the arm covered in ink, were inside of me, pumping away until I came. I make a strangled sound.

"Did you moan?"

"What? No." My eyes shoot up to his.

That infuriating smirk curves up even farther, making his eyes crinkle. Even his eye crinkles are hot. "I think you did."

"It was a groan. That's very different from a moan."

He leans against the door, blocking my exit. "Oh yeah? Wanna explain that to me?"

"I don't have to explain anything to you. Now get out so I can use the bathroom! In private. Alone." My voice is still super squeaky. I need to stop acting like an idiot. I also need him to get out of the bathroom before I do something I should regret, but probably won't.

I push his shoulder in an attempt to get him out of the way. He moves maybe a fraction of an inch. He smells fantastic, like he's freshly showered and deodorized. His arm is so solid, nothing like Benji's was. I keep pushing, and I might give his biceps a little squeeze.

"What's with you and busting in on me in the bathroom?" I say, not quite shouting now.

I feel my face heat at the memory of him barging in on me in the bathroom at the cottage with my girl parts on display and his hand in his shorts. Damnit. Now I'm thinking about the near-sexing we did again.

Randy's still smiling like a jackass. I think he said something and I missed it, too busy being mortified. And turned on.

"What?" I ask.

His tongue sweeps across his bottom lip. He has great lips. They're full and soft and great for kissing. He reaches out to brush the hair out of my face, fingertips skimming my cheek. I shudder. All my muscles clench. I'm pretty sure I could come just thinking about the things he's done to me. Which is crazy, because I've always believed reactions like that are total bullshit.

"I was just saying that the last time we were in a bathroom together, you were wearing a lot less."

~*~
Stay tuned for more news and sharing as the holidays approach! Thanks so much for reading!
~Helena