Hello Lovely Readers!
WHEN SPARKS FLY is live in ebook, paperback (I've already spotted it in the wild) and in audio, narrated by the amazingly talented Jason Clarke and Stella Bloom!
I'm so excited to share this story with you! It's a standalone contemporary romance with all the feels, lots of laugh-out-loud moments and plenty of steam!
This is my 3rd and final release this year, but don't worry, there's plenty more coming in 2022 and I still have a couple of surprises coming this year that I'm very excited about.
In the mean time, you can pick up this friends-to-lovers romance and meet the Spark sisters. I loved writing Avery and Declan's story and I hope you love them as much as I do!
~xo Helena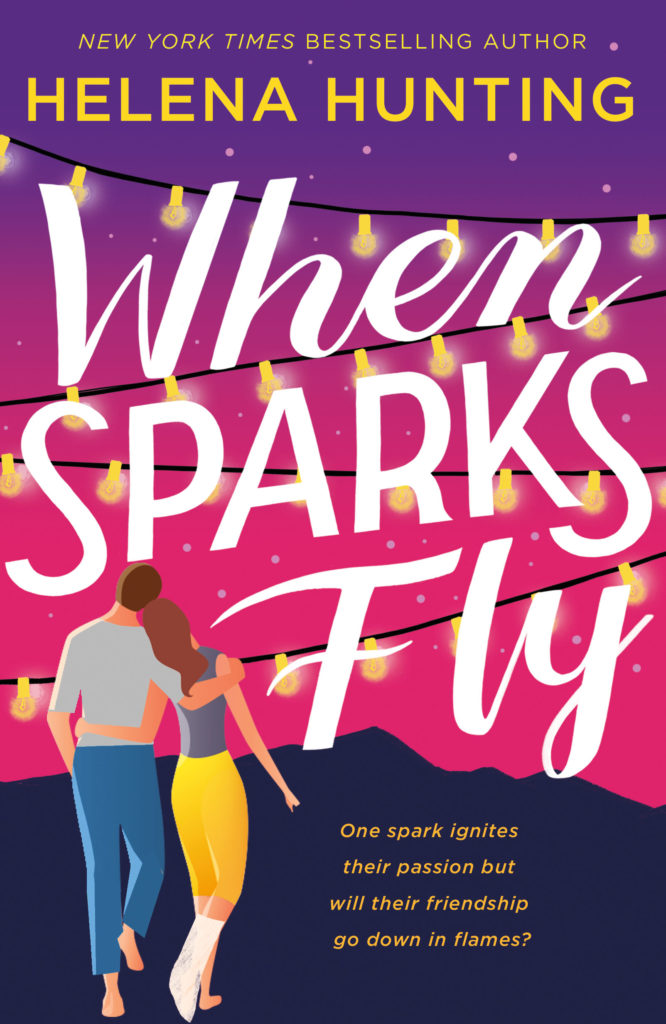 Avery Spark is living her best life. Between her friends, her sisters, and Spark House, the event hotel her family owns, she doesn't have much time for anything else, especially relationships. She'd rather hang out with her best friend and roommate, Declan McCormick, than deal with the dating scene. But everything changes when she is in a car accident and needs someone to care for her as she heals.

Declan avoids relationships, giving him a playboy reputation that he lives up to when he puts a one-night stand ahead of a promise he made to Avery. While he may not have been the one driving the car, he feels responsible for Avery's injuries and is determined to make it up to her by stepping into the role of caretaker.

Little did they know that the more time they spend in compromising positions, the attraction they've been refusing to acknowledge becomes impossible to ignore. When they finally give in to the spark between them, neither is prepared for the consequences. Their love is fragile and all it will take is a blow from the past to shatter it all.
EBOOKS
Apple Books | Nook | Kobo | Google Play | Amazon US | Amazon CA | Amazon UK | Amazon AU | Amazon World | Audio
PAPERBACKS
Barnes & Noble | BAM | Indie Bound | Chapters Indigo | Amazon US | Amazon World