❣️CHECK OUT THE NEW BANE!
Let's talk about how yummy this guy is, and his boxers, and the heart pattern placement. (I'm pretty sure that's intentional). My eye is drawn to that tiny one just below the convenience flap. You too?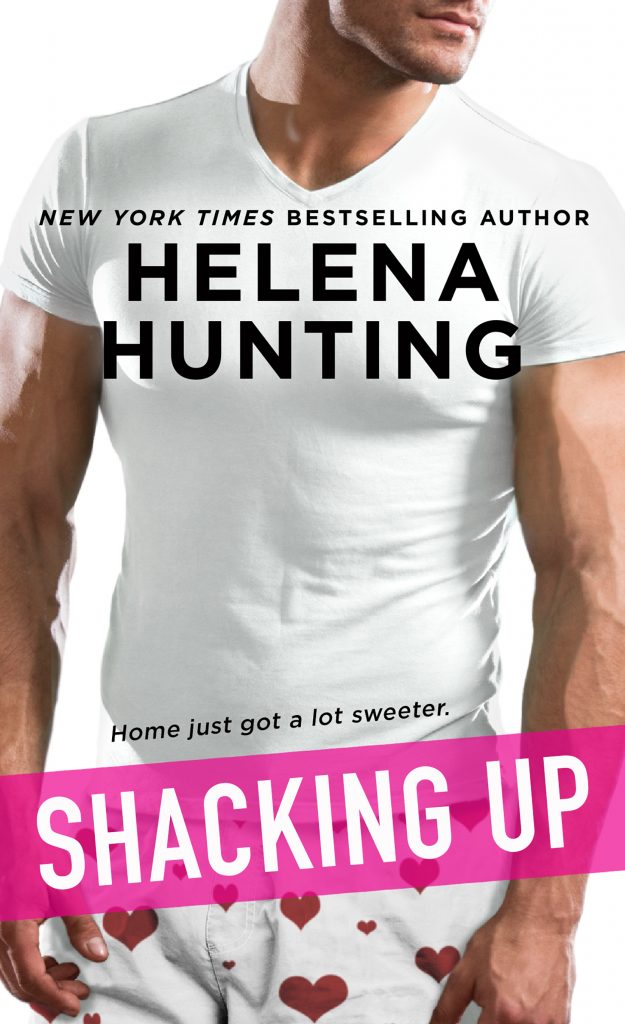 PREORDER THE PAPERBACK
Amazon Chapters (CA) BAM Indie Bound
Why the new cover?
Shacking Up is being released as a mass market paperback, which means it will appear in stores (YAY!) such as B&N, and with some luck Walmart and Target, so it needs to be family friendly. We couldn't have Bane wandering around bookstores threatening to expose himself to everyone. Grandmothers would have palpitations and he could be arrested. (okay, not the last part since he's fictional, but it's fun to imagine, right?)
What the heck is a mass market paperback?
So there are different kinds of paperbacks, traditional ones are a bit bigger. If you own the #dropthetowel version of Shacking Up you know it's girthy and close to the same size as the Pucked Series books (but still with some extra girth, even though Bane does not have Super MC status–that's reserved for Alex). <–don't know what the heck I'm talking about? See PUCKED for Super MC details.
A mass market paperback is a smaller, pocket sized version.
Will the #dropthetowel cover still be available?
YES! You'll still have the #dropthetowel cover on your ebook, and you'll still be able to purchase it on all major ebook rtailers and in some stores, but the new cover will be widely available both online and in book stores. It also retails for only $7.99 (US) and $10.50 CA, which is all kinds of fantastical.
The sexy new paperback releases December 4th!