Sometimes you find a cover image that encapsulates a character and a story so perfectly you just can't contain your excitement. That's exactly how I feel about the cover for PUCKED OFF and I'm so very excited to be able to share it with you!
I fell in love with writing this book. Lance has been pushing for a voice since he first appeared in Pucked Up, and bringing him to life on the page has been an incredible treat. I think he's my favourite of the Pucked Series so far. GASP! But what about Alex and Miller and Randy?
It blows my mind a little that just a year and a half ago I dropped Alex and Violet on you, not quite sure how people would respond to the craziness contained in those pages. I was astounded and humbled by the response. And here we are, 6 books into this series. It's been quite the adventure so far.
You'll get all your favourite Pucked characters in this book, but if you're new to the series don't worry, PUCKED OFF can be read as a standalone. Hopefully you'll fall in love with Lance and you'll want to meet all the crazy characters who accompany him on this journey.
As 2016 comes to a close I can honestly say it's been an incredible year. I hit the publish button on six books. That's a lot of reading for my readers. So thank you for being so incredibly voracious. I can't wait to share Lance with you in 2017 and soon I'll have more news on my upcoming projects, including a new standalone romantic comedy <3
*Keep going! There's an awesome #giveaway at the bottom!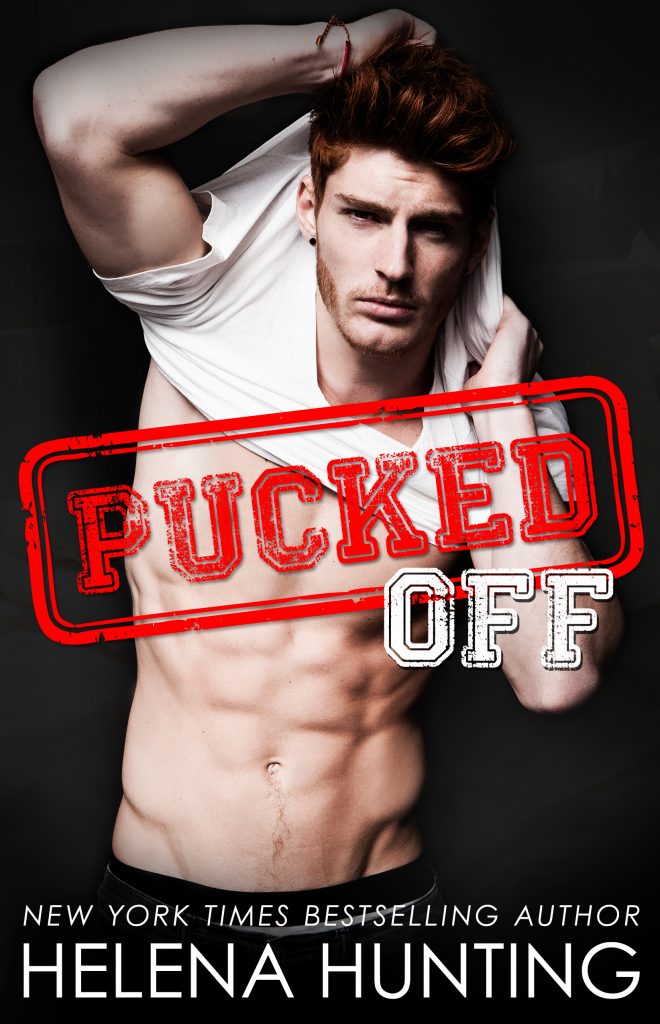 Release Date: February 21st, 2017
Cover Model: Ken Bek
Photographer: Darren Black
Cover Design: SM Lumetta
PREORDER THIS HOTNESS
AMAZON 
*A standalone novel in The Pucked Series*
I'm NHL defenseman Lance Romero, AKA Lance "Romance."
I'm notorious for parties and excess. I have the most penalty minutes in the league. I get into the most fights. I take the most hits. I'm a player on and off the ice. I'm the one women with no inhibitions want.
Not because I like the notoriety, but because I don't know how to be any other way.
I have secrets. Ones I shared with the wrong person, and she used them against me. Sometimes she still does. I should cut ties. But she makes it difficult, because she's the kind of bad I deserve.
At least that's what I believed until someone from my past gets caught up in my present. She's all the good things in this world. She lights up my dark.
I shouldn't want her.
But I do.
I should leave her alone.
But I won't.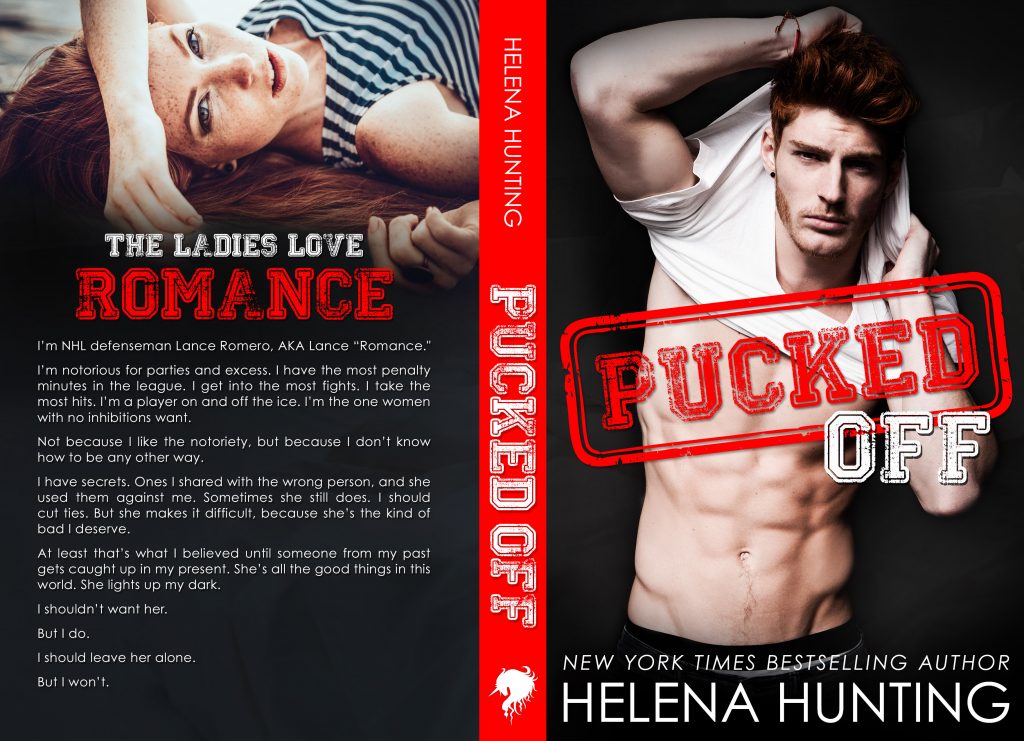 Want to meet Lance now?
He has his own chapter in GET INKED, a multi-point-of-view novella featuring the Pucked crew who crash into the Inked Armor world.
MORE COOL NEWS!
I have some amazing news to share about a FREE eBook program that I am part of in 2017!  It's called Romance Read of the Month Club and members receive one FREE book per month!  Membership is FREE and books are exclusively free to members only!  I am excited to be one of the featured authors this year.  Check out the list of all of the incredible authors you will receive free books from by joining!
Kristen Ashley * K. Bromberg  *  Aurora Rose Reynolds  *  Jamie McGuire  *
*Corrine Michaels *  Penelope Ward *  Vi Keeland  *  Elle Kennedy  *
* Katy Evans *  Julie A. Richman  *  Jana Aston *  Helena Hunting (ME!)
Signing up is simple!  Just CLICK HERE and enter your email address.  Every second Friday of the month, you'll receive an email with your one-time-use redemption code to download your free book.  All of the books are full length and can be read as a standalone, so no additional purchase is required.  Don't forget to join and tell your friends to sign up too!
Books are distributed to members via partnership with Barnes & Noble. To claim your free book, a U.S. account at B&N is required. I apologize if the program is not available in your location yet!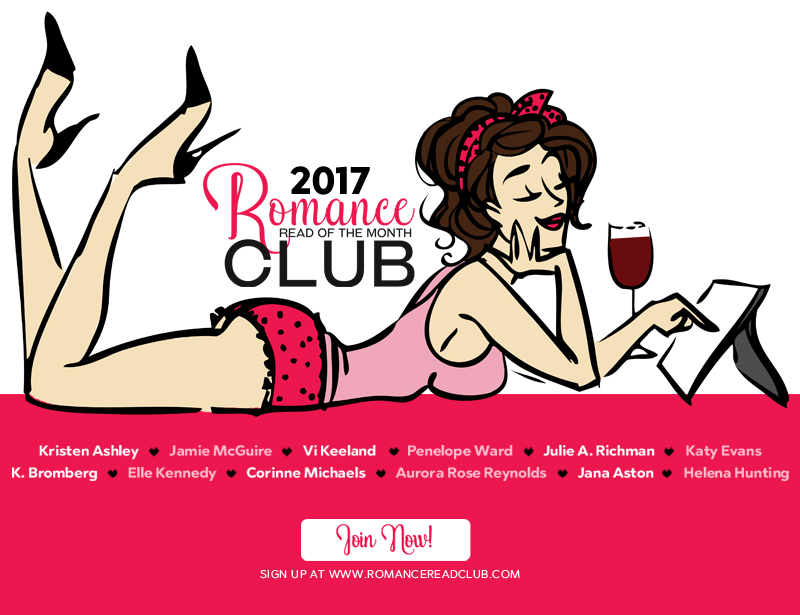 To celebrate the awesomeness that was 2016 I'm giving away a KINDLE FIRE! Just enter the giveaway below!