I'm going to apologize in advance for the excessively long post, but when it rains it pours and there's lots happening in the Hunting household that I want to share with you!
Super Cool News About PUCKED

We're working with Audible on an audio version of PUCKED. Soon you'll be able to listen to Alex and Violet be their ridiculous selves.

I'll keep you updated with news on narrators and the expected release date!
Check out this super cool GIF
Ivana made for PUCKED!
I linked a SIGNED COPY order form in my newsletter earlier this week, however it was the wrong form. If you are interest in ordering signed copies of PUCKED and/or The Librarian Principle, you can fill out this
FORM
.
I'll also keep a copy of the form available on my FAQ Page for easy reference.
***There have been some requests for stuffed beavers. I'm working out the mailing logistics of this, however currently I have them available for pre-order at the LoveNVegas and RARE Events Montreal signings.
NOTE: Clipped Wings and Inked Armor will be available through the bookseller at these events.
You can also find the form on my FAQ Page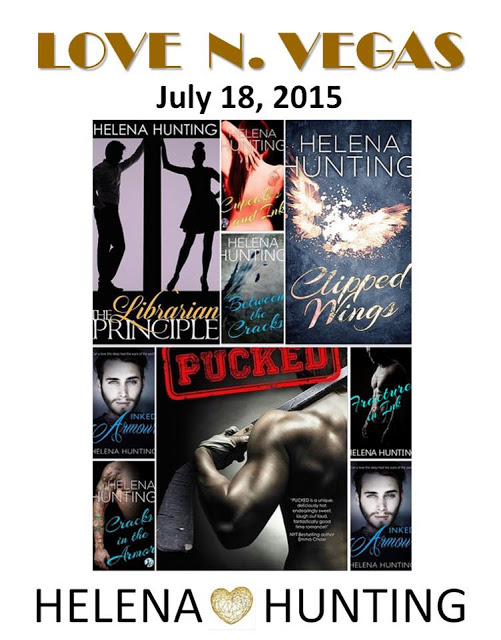 Thanks to the incredible response to PUCKED, the series will continue! More news regarding blog tours, ARC's etc will come through this newsletter.
Miller "Buck" Butterson has been banging his way through life ever since he got his braces off in his senior year of high school and he was drafted into the NHL. After five years of scoring goals with puck bunnies across the Continental US and parts of Canada, Miller is ready for a girlfriend. A real girlfriend. One he takes on dates and doesn't jump into bed with him after five seconds of conversation.
Miller thinks he's found that woman in his teammate's sister. Except, unlike Alex Waters', center, team captain and all around nice guy, Miller's manwhore reputation is well earned. He is clueless about the intricacies of having a girlfriend, but he's sure he can make it happen.
What Miller doesn't take into account is the amount of time and effort that goes into a relationship, or that accidentally letting his phone autocorrect her name to his standard puck bunny greeting isn't going to win him any points. Miller learns—not so quickly—that if he wants to make Sunshine "Sunny" Waters fall for him, he has to do more than charm her into his bed.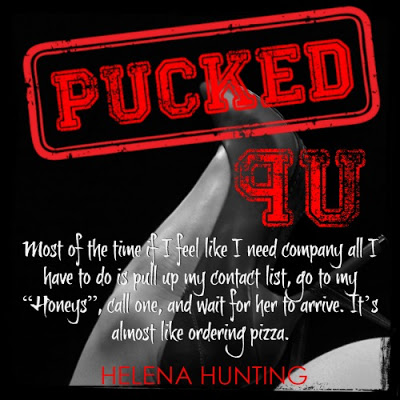 CLIPPED WINGS
is Now Available in Brazil!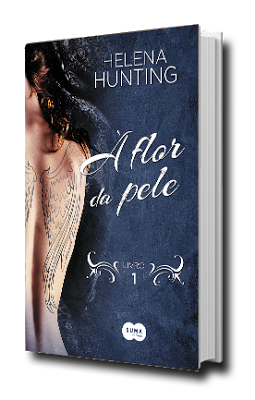 It's also coming to Italy! More news on that soon!
Shameless Book Awards
Huge thanks to everyone who voted for PUCKED in the Shameless Book Awards! I'm overwhelmed by the love and support for this story, and I'm so fortunate to have such amazing readers <3
You can check out the list of winners and stock up on some fabulous reads for the summer over at
SHAMELESS BOOK CLUB
.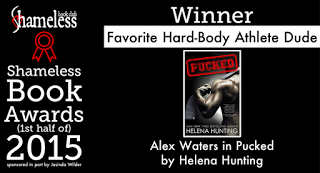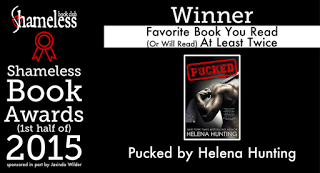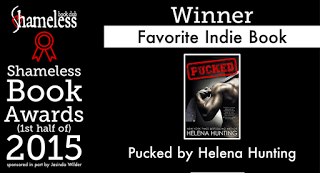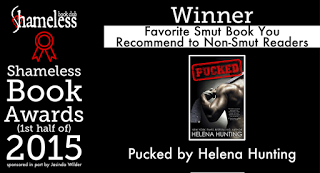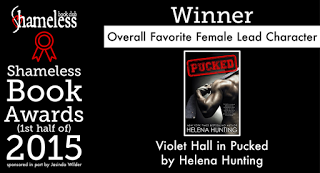 I'm looking forward to updating you with more news and projects as they unfold! Thank you for being a part of this journey.
Love, cupcakes and hockey sticks,
~HH