This week has been full of awesome. Cupcakes and Ink has been released in the US, Canada and the UK and while it's in ebook format only, it's a pretty damn exciting first for me!
Today these came in the mail from Gallery Books *cue marching band of tattooed hotties*: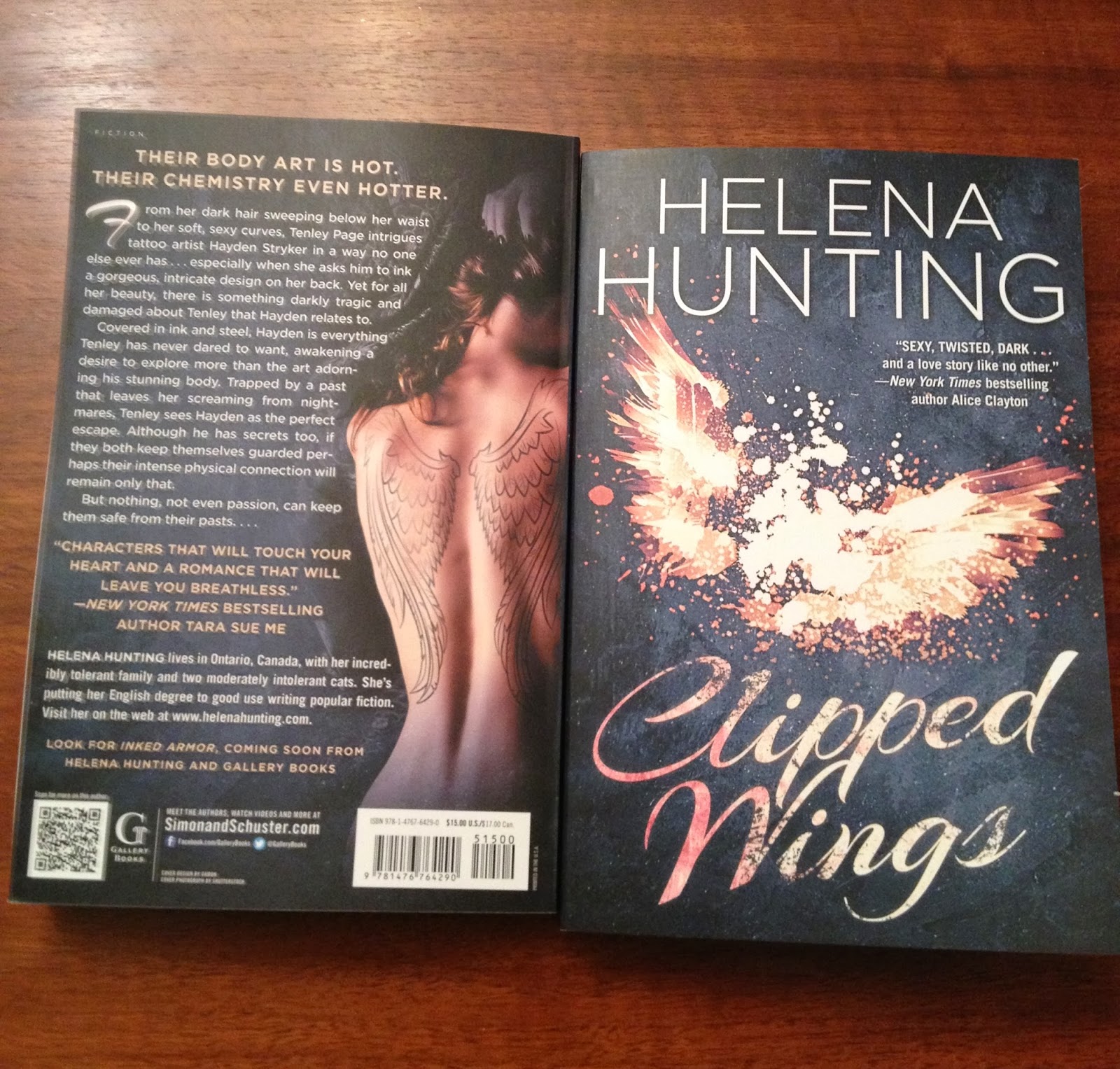 To celebrate the release of Cupcakes and Ink, as well as the upcoming release of Clipped Wings there are a few giveaways happening. I thought it would be a good idea to link them all here.
For US residents:
Gallery Books is giving away 25 copies of Clipped Wings on Goodreads!
Simon and Schuster Audio are hosting a sweepstakes with some pretty damn fabulous prizes, including the audio version of Cupcakes and Ink as well as a whole slew of amazing authors I adore:
Want to beat the cold this February? Heat up with the great prizes in Simon & Schuster Audio's

sexy sweepstakes! Enter for a chance to win a $500 gift card to Victoria's Secret, a $500 gift basket from Bliss Spa plus a 32 GB iPad Mini preloaded with over 20 steamy listens.

Check it out here:

https://www.facebook.com/SimonAudio/app_160430850678443

*Facebook tabs aren't mobile optimized, so please enter on a laptop or desktop computer.
You can listen to an excerpt of Cupcakes and Ink, as narrated by Elizabeth Louise and Jason Carpenter by following the links below. Be warned, though, Hayden's clip is NSFW which is exactly why I love it:
*To find out more about the narrators and their other projects, please click on their names above.
The following giveaways are for UK residents:
The Clandestine Cake Club and Orion Books have teamed up for the Tattoo Cake Challenge. The goal? You bake a tattoo themed cake, send them a pic and you're entered to win a copy of Cupcakes and Ink as well as a bundle of amazing cookbooks!
Orion Books is also giving away 10 copies of Clipped Wings on Goodreads. You have until March 3rd to enter!
The Breakfast Blog is giving away 5 e-copies of Cupcakes and Ink (not isolated to the US, I believe) so give them a tweet and get while the getting is good.
For my Canadian contingent who may be feeling left out in the cold; not to worry. I have some plans in the making;)
More stuff is on the way! However if you're a visual person (like me), you might want to check out Bookish Temptations Illustrated Temptations of Cupcakes and Ink, because it is sexy and gorgeous and just plain awesome!
The countdown is on! 26 days until Clipped Wings is on the shelves!
~HH