It's finally here!
Here's a little taste of Hayden through Tenley's eyes:
I glanced up, startled, and found Hayden standing right in front of me, a curious smile playing on his full lips.

Beyond the eyebrow ring and the ones piercing the left corner of his bottom lip, the first thing I noticed was his eyes. They were astonishingly blue. Not a sea blue, or a sky blue, or even a grayish blue. They were icy and pale and shockingly intense against his dark hair and thick dark lashes. He was painfully gorgeous in a severe, atypical way. Just like I imagined he'd be. And that was just his face.

The dream rushed back, and I stammered out a greeting as images of his face and hands between my thighs flashed in my mind. He was taller than I'd thought, towering over me. He was wearing dark jeans and a short-sleeve T-shirt with an Inked Armor logo stretched across his chest. Hugging the contours of his torso, it highlighted the defined muscles underneath, giving my imagination a more accurate vision of what was under the shirt.
And here's a little visual, because we all know they're so helpful. If you'd like to see more of Stephen James (with more art exposed) you can check him out here: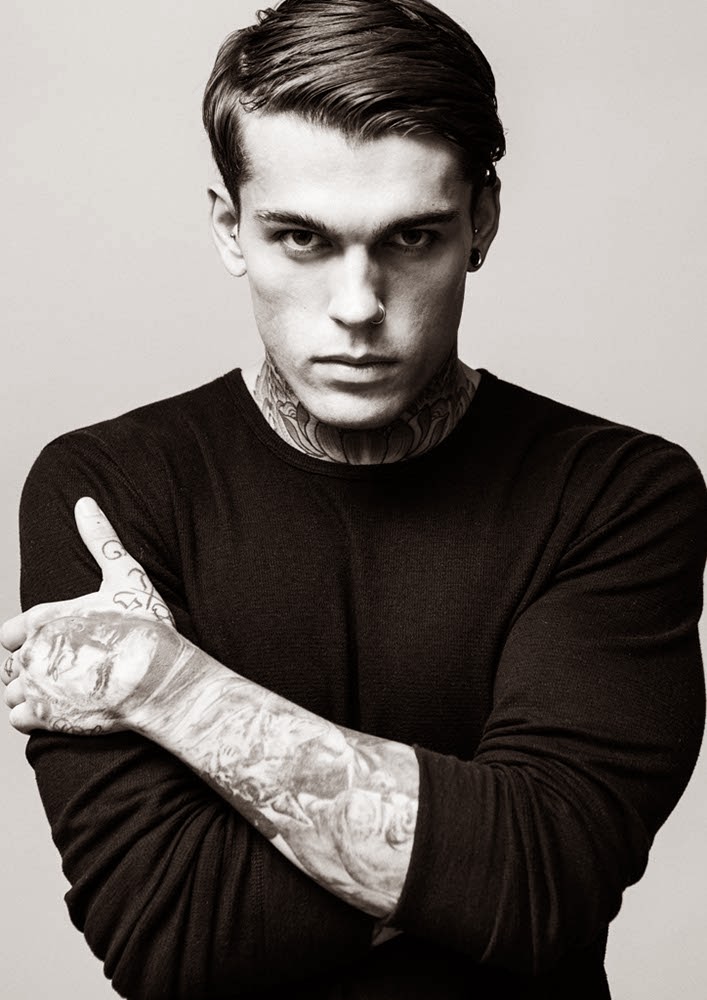 To get your copy follow any of the links below:


S&S.com
Kindle
iBookstore
Nook
Happy Reading!
~HH
*all images in this post can be found on the Google images database